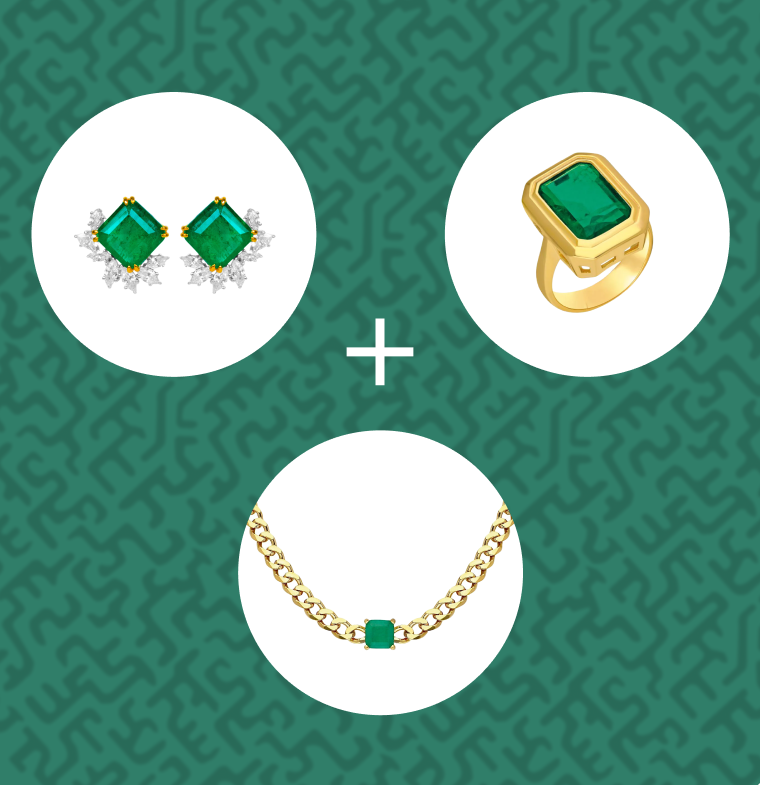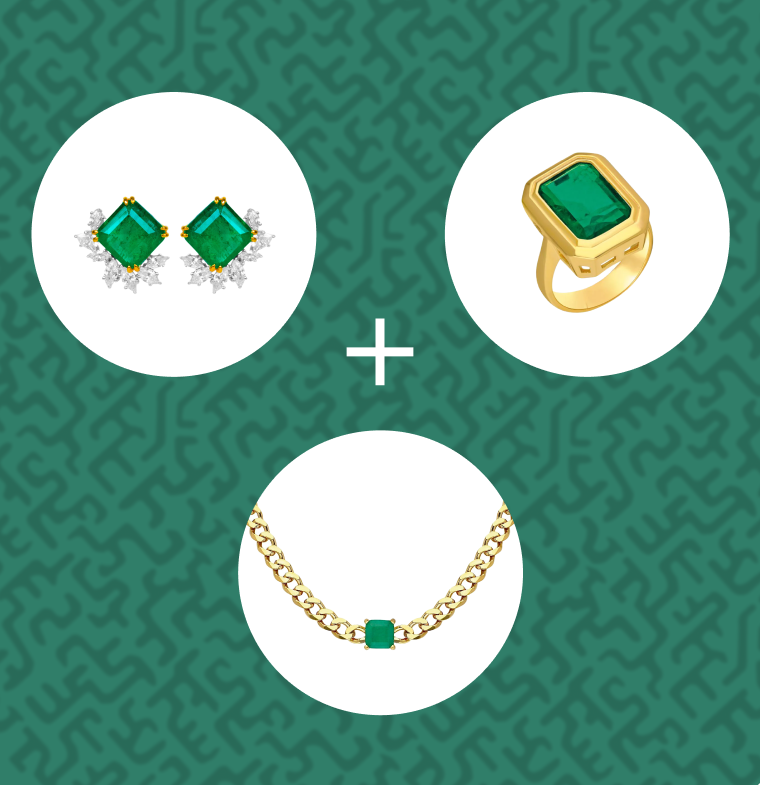 Emerald Envy - ESSENTIALS 002
Introducing the "Emerald Envy - ESSENTIALS 002" Bundle!
Elevate your style with our Emerald Envy Look, featuring three essential pieces that effortlessly capture the essence of natural beauty and elegance. In this exclusive bundle, you'll find:
Product One: Sterling Silver Emerald Earrings with Marquis CZ Diamond
Product One Description: Enhance your elegance with our one-of-a-kind stud earrings, crafted from lab-made emeralds and adorned with marquis CZ diamonds. These earrings are a harmonious blend of nature's beauty and artistic craftsmanship.
Product Two: Silver Gold Plated Large Emerald Cocktail Ring
Product Two Description: Make a bold statement with our stunning silver gold-plated cocktail ring, featuring an emerald-cut simulated green stone. Crafted from gold-plated silver, this ring measures about 1.5 cm from top to bottom, adding a touch of glamour to your ensemble.
Product Three: Silver Gold Plated Curb Link Emerald Choker
Product Three Description: Indulge in the allure of our new curb link choker, adorned with a simulated emerald at its center. Handcrafted from 925 silver with 18k gold plating, this choker exudes sophistication and elegance. It measures 12.5-14.5 inches in length and is a statement piece that beautifully enhances your style.
Enhance your style effortlessly with this comprehensive bundle. These pieces are not just accessories; they are expressions of your unique style and a testament to your amazing taste.